PADDLETEK TEMPEST WAVE PRO PICKLEBALL PADDLE — INTRO
You might think that lightweight paddles are not for you — they're too light and don't have enough power. But what if we told you that it doesn't have to be that way? If you're looking for both maneuverability and power, we have the perfect paddle for you! The Paddletek Tempest Wave Pro Pickleball Paddle is a high-quality, high-performing model that comes in a light package we think you'll love!
This is our top pick from the 5 Best Lightweight Pickleball Paddles Review we just posted! In this post, we'll go over all the reasons as well as address why a lightweight paddle in particular would be a great choice for many players.
If you'd like to learn more about light, medium, and heavy weight paddles (plus more), check out our Pickleball Paddle Ultimate Guide — it's a center for all things pickleball!
But to learn more about the Paddletek Tempest Wave Pro Pickleball Paddle, read on!
Paddletek Tempest Wave Pro Pickleball Paddle — Overview
Please Note: This post contains affiliate links. An affiliate link means that we may earn advertising/referral fees if you make a purchase through our links.
The Paddletek Tempest Wave Pro Pickleball Paddle is a fantastic paddle for players of all skill levels. It's got everything that any player would need: good control, nice power, and a comfortable feel.
We'll be talking about how that's possible, through each detail of this paddle: its face, surface area, weight, grip, and core. And after that we'll wrap up with a neat pros and cons list with all these features side by side so you can see for yourself if the Paddletek Tempest Wave Pro Pickleball Paddle will be yournext paddle!
There's lots of ground to cover, so let's begin!
Paddletek Tempest Wave Pro Pickleball Paddle — The Basics
Please Note: As an Amazon Associate, I earn from qualifying purchases.
The Face
The face of this excellent paddle is made of graphite, which is well-known for delivering great power with minimal swing!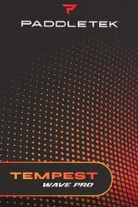 What's more, the graphite is lightly textured so that the face bites into each return a little more, giving the ball some spin.
So with this textured graphite paddle face, you'll be able to execute strength and spin type shots at will!
The Surface Area
The paddle's length measures 15 ⅞ inches and the width tops out at 8 inches. These dimensions mean that it's a typical wide paddle, the most popular paddle size among players.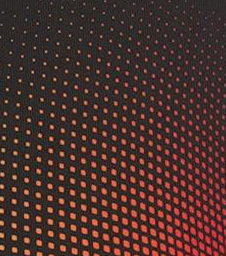 The popularity of wide paddles stems from the fact that they tend to be the most reliable: easy to maneuver but still broad enough that shots made off the face are consistently satisfying.
Plus, on wide paddles the sweet spot is easiest for players to locate and adjust to because of the intuitive shape! This feature also helps with increased ability to apply topspin or backspin to the ball!
The Weight
This paddle weighs approximately 7.6-8 ounces, which means it's technically a medium weight paddle.
But given that paddles can weigh up to 13 ounces, 8 ounces is pretty light. And you'll be able to feel that — you won't develop swing fatigue early because it's light and nimble.
At the same time, it's not so light that you lose power. Paddles of around 8 ounces still give you a good amount of power with regular swing force!
The Grip Size and Feel
Yet another great thing about this paddle is the fact that it comes in either a thin grip option or a standard grip option, which maxes out at 4 ⅜ inches around. Both options are 5 ½ inches in length.
How to choose the right size for you? If you have average or smaller hands, we recommend going for the thin grip since it's better to have a grip that's too small than one that's too big. That's because you can use overgrips to compensate for smaller grips but not for larger ones.
But if you have larger hands, go ahead with the standard size! Whichever one you choose, both handles are made of a spiralized, cushioned material that absorbs sweat and stays comfortable even over the course of extended games.
The Core
The core of this paddle is made of the Tempest Smart Response Technology (SRT) Core, an elegant name for the composite honeycomb core at the heart of this paddle. The composite material is constructed of a proprietary blend of polymers.
These kinds of cores are great all-around. They help to distribute impact evenly throughout the paddle before it makes its way up the arm.
For the same reason, polymer honeycomb cores are also the quietest ones on the market. So not only is it soft on the ears but also on the hand!
Pros
textured graphite face is good for power and spin
comfortable grip
generous sweet spot
balanced weight
polymer honeycomb core effectively absorbs vibration and noise
Cons
a bit expensive relative to comparable models
Not sure if this particular paddle is the right one for you? Take a look at the Paddletek Bantam TS-5 Pickleball Paddle or the Selkirk Amped Omni Pickleball Paddle. The Selkirk Amped Maxima Pickleball Paddle and the Gamma NeuCore Compass Long Handle Pickleball Paddle are also very popular in this class!
Conclusion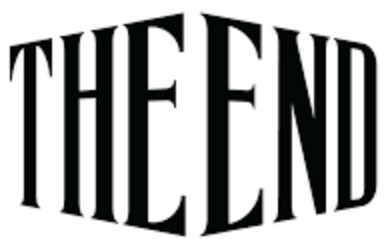 That does it for our review of the Paddletek Tempest Wave Pro Pickleball Paddle! To sum up, we talked about the product's face, surface area, weight, grip, and core, all of which contribute something significant to the paddle's overall performance.
Then we gave a quick and easy rundown of these features in the form of a pros and cons list. If you've never considered a lightweight paddle before, we hope we've changed your mind!
Comments
Have you ever heard of or tried this paddle before? How does it compare to others you may have used, whether they were lightweight or otherwise? Do you have a better recommendation for a lightweight paddle?
We want to know! Leave a reply below — we love talking to other members of the pickleball community, so tell us your story! You'll be helping out other players as well. We'll make sure to get back to you as soon as possible. Until then, play on and stay safe!