CHAMPION SPORTS RHINO EDGE WOODEN PICKLEBALL PADDLE — INTRO
When pickleball was first invented in the 1960s, people improvised. The earliest paddle for the game was simply made of wood. Since then, the sport has grown in popularity and paddles are now made of all kinds of materials. Still, the classic wooden paddle persists to this day. In this post we single out one in particular: the Champion Sports Wooden Pickleball Paddle!
The Champion Sports Wooden Pickleball Paddle is our second place pick from our top 5 Best Cheap Pickleball Paddles of 2020 post, where we break down five of the best affordable yet quality paddles on the market today. These paddles are great for beginners, casual players, or anyone else looking for a solid paddle at a reasonable price.
You can learn all about wooden paddles like this one, as well as other kinds of paddles, playing styles, and more if you head on over to our Pickleball Paddle Ultimate Guide!
Read on below to find out why the Champion Sports Wooden Pickleball Paddle is such a good inexpensive paddle!
Champion Sports Rhino Edge Wooden Pickleball Paddle — Overview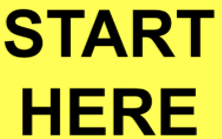 Please Note: This post contains affiliate links. An affiliate link means that we may earn advertising/referral fees if you make a purchase through our links.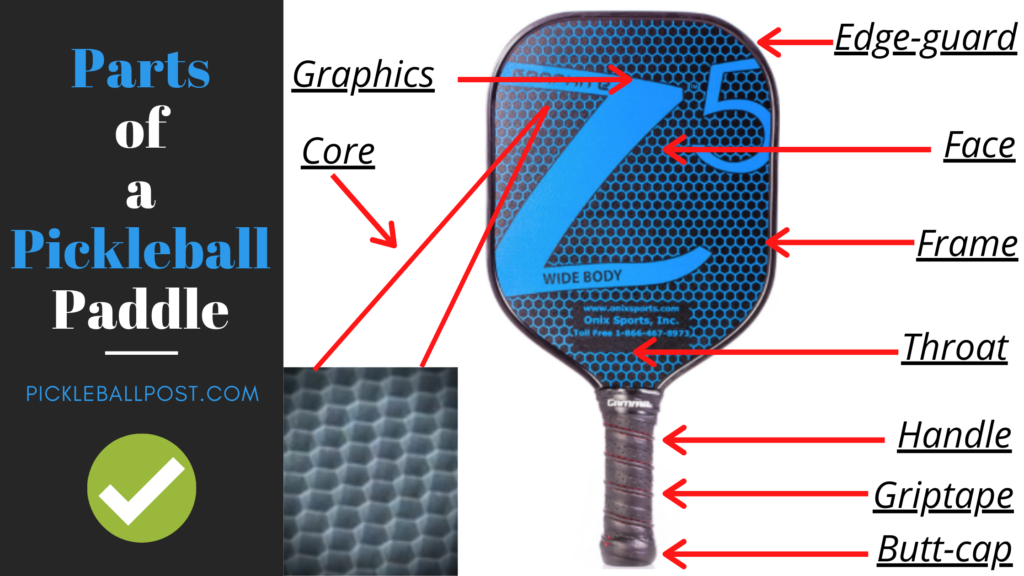 Even wooden paddles today have a modern upgrade to them, and this paddle is no exception.
In this review, we'll discuss these upgrades to the face and grip, as well as how surface area, weight, and core contribute to the paddle's unique performance. If you're interested in getting a new paddle like this one, refer to our pros and cons at the end, which list exactly what you'll get with this racquet.
Ready to learn why we think so highly of this paddle? Let's dive right into it!
Champion Sports Rhino Edge Wooden Pickleball Paddle — The Basics
Please Note: As an Amazon Associate, I earn from qualifying purchases.
The Face
We mentioned that this paddle is a throwback to the original pickleball paddle, but even the classics can be given an upgrade.
One of this paddle's modern enhancements is the protective rubber edgeguard that goes all around the face, firmly sealing off the 5-ply wood.
In order to preserve the strength and shape of the wood, the edgeguard functions to protect the racquet from any drops, bumps, or scrapes against hard surfaces like the ground.
The Surface Area
The paddle's dimensions measure 15 inches in length (including the 5-inch grip) by 8.5 inches in width.
It's a standard wide paddle, the kind usually found at most pickleball facilities and equipment stores, because they're considered the ideal shape and size.
Specifically, you're most likely to find wide wooden paddles on loan at pickleball facilities because these racquets are the most durable through the type of damage they undergo at the hands of countless borrowers — at least compared to paddles made of other materials.
So you can rest assured knowing that wooden paddles like this one are the most durable kind of paddle out there!
The Weight
Wooden paddles also tend to weigh more than other paddles. Where most paddles weigh anywhere from 7.2 to 8.7 ounces, wooden paddles can come in at upwards of 10 ounces.
The Champion Sports Wooden Pickleball Paddle weighs 11.7 ounces, so it has the potential to pack quite the punch on every return.
Because it's heavy, however, just be aware that those with joint conditions like arthritis or tennis elbow may not find this paddle comfortable over long periods of time.
The Grip Size and Feel
Another key difference between the original wooden pickleball paddle and this modern version is the grip. The OG was entirely made of wood, including the handle.
Although this made the materials list a very short one, smooth wooden handles can get slippery especially in palms that naturally get sweaty during physical activity.
Needless to say, someone could get hurt if a paddle accidentally slipped out of a player's hand in the middle of a game. So that's why the Champion Sports Wooden Pickleball Paddle has a 5-inch cushioned EVA foam grip. This sweat-absorbent material is much more ergonomic than a wooden handle, and the grip circumference is standard.
The Core
No matter if you play indoors or outdoors, the 5-ply wooden (as opposed to honeycomb or polymer) core of this paddle will emit a loud, satisfying "pop" with every hit.
What it doesn't do in the way of absorbing vibration and noise, it makes up for in power. (Remember how heavy it is compared to other paddles.)
And on the pickleball court, that's a lot of strength for such a great price!
Pros
wooden face is protected by edgeguard
good for power shots due to weight
generous surface area
comfortable grip
very durable
Cons
not suited to players with joint issues
loud hits
Not sure if this particular paddle is the right one for you? Take a look at the Niupipo Fiberglass Pickleball Paddle! The Franklin Jet Aluminum Pickleball Paddle is a great option as well! The Franklin Activator Pickleball Paddle is also a popular player's choice! The WiTCHDUCK Whiplash Composite Pickleball Paddle is increasingly popular as well!
Conclusion
That brings us to the end of our review of the Champion Sports Wooden Pickleball Paddle! We hope you're able to see why it's a great pick for someone who just wants a simple, inexpensive paddle that they can get a lot of play time and fun from.
We talked about modern enhancements to its face and grip, and discussed how other elements such as surface area, weight, and core all go into the paddle's performance. Finally, we summed it all up with a helpful pros and cons list!
Comments
Have you ever used this paddle, or one like it? In your experience, how does it compare to paddles made of other materials? Or how does it compare to paddles from other price points that you may have tried? Is there a different inexpensive paddle that you like?
We'd love to know! Please leave us a reply below, and we'll do our best to get back to you as soon as possible. Until the next review!