UPSTREET COMPOSITE PICKLEBALL PADDLE — INTRO
If you're new to pickleball, you're probably looking for a paddle that performs well, lasts long, and is inexpensive. Lucky for you, we have just the paddle that fits all these criteria: the Upstreet composite pickleball paddle!
Even as an intermediate or advanced player, there are still many incentives to getting this particular paddle, which happens to be the top pick from our 5 Best Composite Pickleball Paddles Review! Not familiar with the differences between composite, graphite, and carbon fiber paddles? Check out our Pickleball Paddle Ultimate Guide for a full breakdown of these distinctions and more!
In this review, we'll tell you all about what makes this a standout product not only in the category of composite paddles but also among pickleball paddles in general. Let's get right into the specifics that make this a great choice for any pickleball player.
Upstreet Composite Pickleball Paddle — Overview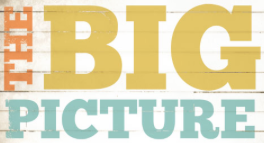 Please Note: This post contains affiliate links. An affiliate link means that we may earn advertising/referral fees if you make a purchase through our links.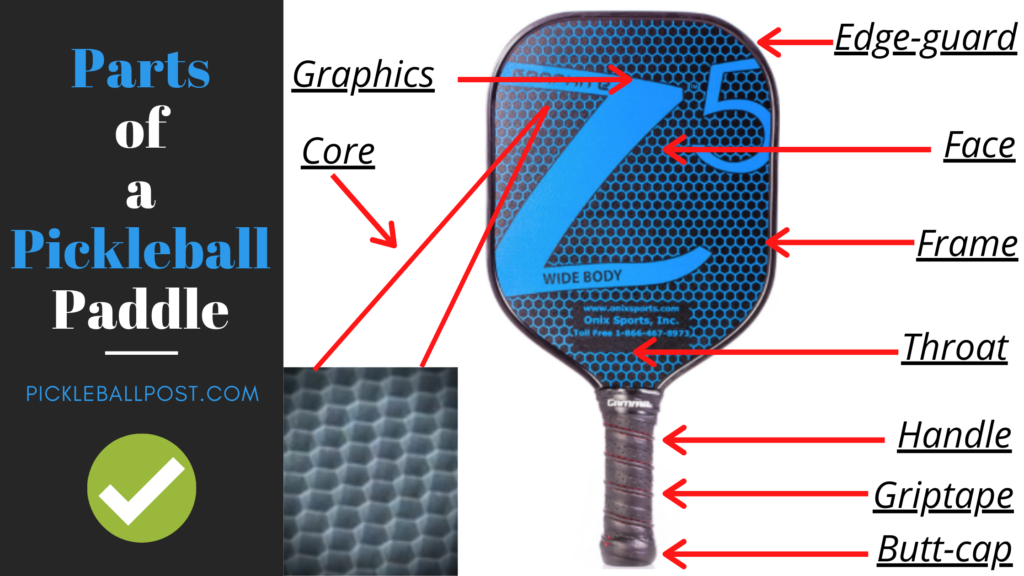 Composite paddles typically get their name from their surface material being "composite," or made of two or more different materials. In pickleball paddles, fiberglass — glass woven into plastic — is the most common composite material, hence the sometimes interchangeability of the labels "composite" and "fiberglass."
But "composite" can also mean that paddle parts aside from the face are made of more than one material. This is true of the Upstreet pickleball paddle, which is considered composite because its core material is composite, or made of more than one type of polymer. The face is made of graphite, which, if you've seen our graphite paddle reviews, means that the paddle is strength-oriented.
Therefore, this paddle gives you the benefits of a powerful graphite face with the perks of a uniquely engineered composite core. Below we'll go into further detail about these materials, as well as the grip, weight, and surface area. Ready to learn why this paddle is so special? Let's dive right into it.
Upstreet Composite Pickleball Paddle — The Basics
Please Note: As an Amazon Associate, I earn from qualifying purchases.
The Face
As we said before, the face of this paddle is constructed from high-quality graphite.
The graphite means that the paddle will give you a lightweight yet powerful feel while playing.
The edgeguard, too, is made of premium graphite and protects the paddle from unintended scrapes against hard surfaces like the ground or wall.
The Surface Area
The Upstreet paddle is your average "wide" paddle, at 15.75 inches in length (including the 4.75-inch handle) and 7.75 inches in width.
Paddles of this size are ideal for creating spin as well as power shots, the two hit types that composite paddles do best.
Paired with the graphite face, you'll have an enhanced ability to pull off good strength-based shots.
The Weight
At 8.6 ounces, this paddle has quite a heft to it compared to others in the same category. But don't let this intimidate you, even if you're used to a lighter paddle. With this paddle, the extra weight will definitely work in your favor.

A heavier paddle will mean that swing speed doesn't need to be as fast or as forceful, since the weight naturally gives your returns more power.
Another reason in favor of heavy weight paddles is that they absorb more vibration and noise than lighter paddles would. Thus, heavy paddles are generally lighter on your joints — if you suffer from tennis elbow — and quieter on the court.
The Grip Size and Feel
The grip is another important factor that contributes to the paddle's overall comfort while playing. The Upstreet pickleball paddle grip is 4.75 inches long and 4.25 inches around, the standard circumference.
It should fit most players, but if you need a bigger grip, overgrips are specifically designed to go over the original handle so that you can customize it to fit you.
The company calls the grip material "Micro-Dry Comfort Grip," which is characterized by a moisture-wicking, perforated texture meant to fit snugly in the hand. This is great for preventing blisters and calluses!
The Core
The composite core of this paddle is the reason it's our top pick. The "polypro honeycomb composite core" is a blend of different synthetic polymers, resulting in a more resilient composite core.
The loose O's of the honeycomb pattern ensure the quietest possible play, in tandem with its higher weight.
Other polymer cores are usually made of a single kind of polymer, but this paddle integrates the best of multiple materials in one unbeatable package.
Pros
graphite face good for powerful hits
composite honeycomb core absorbs impact and noise
comfortable perforated grip
generous surface area and sweet spot
comes with protective neoprene case
Cons
might be heavy for players used to lighter paddles
Not sure if this particular paddle is the right one for you? Take a look at the Selkirk Latitude Widebody Composite Pickleball Paddle or the Niupipo Composite Pickleball Paddle – each of which are highly competitive paddles in this space! The Onix Composite Z5 Pickleball Paddle is another good option as well (same with the Gamma Mirage Composite Pickleball Paddle)!
Conclusion
That concludes our review of the outstanding Upstreet pickleball paddle! We hope you were able to see why this exceptional paddle made it to the top of our 5 Best Composite Pickleball Paddles list, and that you'll consider adding it to your collection.
We talked about its face, surface area, grip, weight, and core — all the key component parts that go into a paddle's performance. As a composite paddle, it provides a good balance of control and power, but with the graphite face, you get even more power. Plus, it comes with a complementary protective case for storing when not in use. What's not to love?
Comments
Do you have any questions or comments on anything we mentioned about this product or composite paddles in general? Have you tried this paddle out before? If so, what do you think of its performance, perhaps compared to other paddles you may have used? We'd love to know! Reach out to us in the comments below and we promise to get back to you soon. Thanks for reading, and we hope to see you in another review!