NIUPIPO COMPOSITE PICKLEBALL PADDLE — INTRO
You may have seen our reviews for the Niupipo Graphite Pickleball Paddle — the single and set of two were our second and first place picks, respectively, for top 5 Best Graphite Pickleball Paddles. In this review, we're excited to tell you all about their composite cousin: the Niupipo Composite Pickleball Paddle!
This paddle, like its graphite counterparts, is a high ranker on one of our "best of" lists. The Niupipo Composite paddle is our runner up choice from our 5 Best Composite Pickleball Paddles of 2020 Review. If you need a refresher on the different types of paddles and playing techniques, head over to our Pickleball Paddle Ultimate Guide!
The composite face makes it super versatile, especially considering its other outstanding features, which we will explain in just a moment. Read on to learn about this high-performing paddle!
Niupipo Composite Pickleball Paddle — Overview
Please Note: This post contains affiliate links. An affiliate link means that we may earn advertising/referral fees if you make a purchase through our links.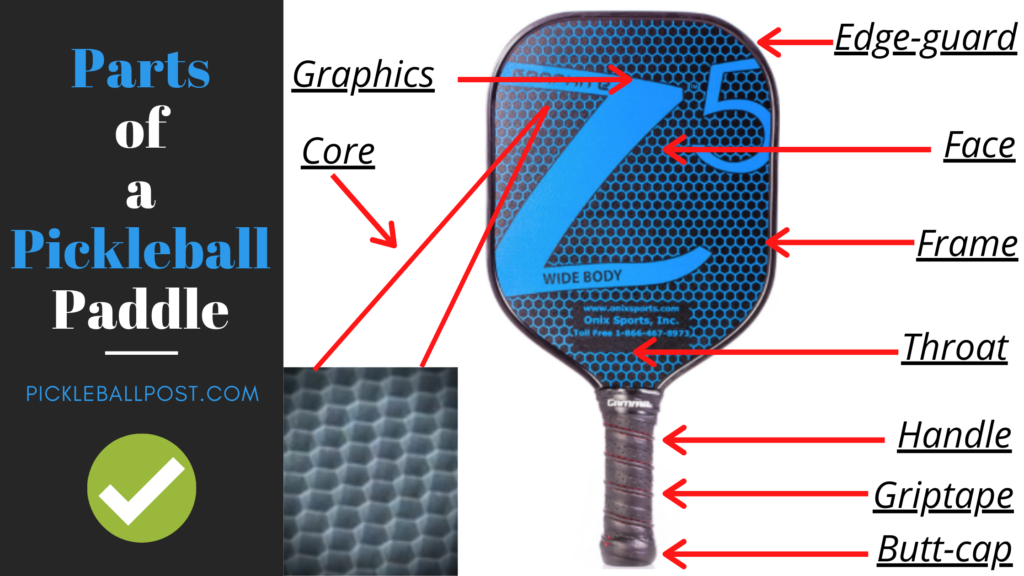 The Niupipo Composite Pickleball Paddle is considered composite because the face material is made of two or more different components. With pickleball paddles, "composite" usually means fiberglass — glass fibers woven into plastic — because it's the most common composite material. This, too, is the case with the Niupipo Composite paddle that we're about to discuss.
Composite paddles are known for being the perfect compromise between powerful and controllable. This is important to note if you're the type of player who likes mixing strength and spin techniques into your game.
We'll talk about this paddle's fiberglass face, as well as its core, grip, surface area, and weight in more detail. At the end we'll summarize some pros and cons about the product, helpful if you're considering this paddle as a new addition. Let's get right into what makes this paddle so great!
Niupipo Composite Pickleball Paddle — The Basics
Please Note: As an Amazon Associate, I earn from qualifying purchases.
The Face
As we mentioned earlier, the Niupipo Composite Pickleball Paddle has a fiberglass face.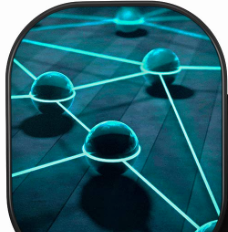 This material is known for being durable and light, but using it in pickleball offers another advantage: the textured fiberglass face "grabs" onto the ball for a fraction of a second longer than a normal hit.
This "grab" subtly changes the ball's spin direction on your return, making it more difficult for your opponent to predict the ball's exact trajectory.
The Surface Area
In addition to having a textured, powerful composite face, this paddle features a large sweet spot due to its surface area.
It measures 15.5 inches in length by 7.85 inches in width, making it a standard wide paddle. What does this mean? Well, wide paddles are considered the ideal size and shape when it comes to good maneuverability and command on the court.
So you'll find that this paddle gives you more consistent hits and feels comfortable over longer periods of play.
The Weight
The comfort that a player experiences while wielding this paddle is also due to its weight. This 8-ounce paddle is right in the middle of the medium weight range.
Many players prefer paddles of this weight category because they are light enough to be comfortable for long games but heavy enough to remain powerful.
Since composite paddles strike a good balance of strength and control, it's only fitting that this excellent composite paddle has a weight that strikes the perfect balance between comfort and power as well.
The Grip Size and Feel
The 4.8-inch grip is 4.5 inches around, a slightly bigger circumference than the standard 4.25 inches.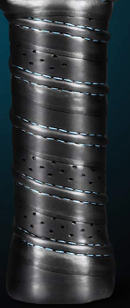 It's a pretty small difference, but in case it's too big, you will need to switch to a paddle with a smaller grip, since unfortunately there's no way to make a grip thinner. But if the grip is too small, you can add 1/16th-inch overgrips on top of the original grip.
These overgrips help you customize the size of the grip so that it fits your particular hand.
Furthermore, the stitched, perforated pattern that spirals around this grip is cushioned and sweat-absorbent, maximizing comfort and safety all at once.
The Core
We said before that the fiberglass face adds a "bite" to this paddle's returns, but so does the core.
The honeycombed polymer core is designed to absorb both vibration and sound, which makes it an ideal paddle for playing in noise-restricted courts.
But the absorption comes with another perk because it helps the fiberglass face in adding even more "grab" to every hit, making spin techniques all the more seamless to integrate in the middle of a game.
Pros
fiberglass face achieves good balance between control and power
polymer honeycomb core absorbs vibration and noise
comfortable perforated grip
generous surface area and sweet spot
comes with protective neoprene case
Cons
grip might be a tad big for some players
Not sure if this particular paddle is the right one for you? Take a look at the Upstreet Composite Pickleball Paddle an and the Selkirk Latitude Widebody Composite Pickleball Paddle, each of which are great options! The Onix Composite Z5 Pickleball Paddle is another popular option! The Gamma Mirage Composite Pickleball Paddle could also be a good fit for you!
Conclusion
Thanks for reading through our entire review of the Niupipo Composite Pickleball Paddle! We hope it was helpful in elucidating the distinct properties that make this an excellent choice for the pickleball court. As a reminder, it ranks at #2 in our 5 Best Composite Pickleball Paddles list, so we do recommend adding it to your collection.
We discussed its face, surface area, grip, weight, and core — all the supporting factors that determine the paddle's performance. As a composite paddle, it's particularly good at giving players flexibility between control and power. On top of that, you can protect your investment with the free neoprene case that accompanies this product, so that you can enjoy many more games to come with this top-notch racquet.
Comments
Have you tried this paddle before? If so, how does it stack up against other paddles you may have used? Do you have any questions or comments on anything else we mentioned about this product? We want to hear from you!
We believe that everyone in the pickleball community has something valuable to share, so we'd be happy to start a dialogue with you right here!!!