HUDEF HB2.0 GRAPHITE ELONGATED PICKLEBALL PADDLE — INTRO
When you think of the most powerful pickleball paddles, what do you imagine? If it's a paddle with a graphite face, you're spot on! But did you know that elongated graphite paddles — like the HUDEF HB2.0 Graphite Elongated Pickleball Paddle — pack even more of a punch?
In this review, we're going to be talking all about what makes this paddle so great. After all, it didn't make it onto our list of 5 Best Elongated Pickleball Paddles of 2020 for nothing!
For more on elongated paddles, playing tips, and frequently asked questions, see our Pickleball Paddle Ultimate Guide — we wrote it just for you!
Ready to find out why we think so well of this paddle? Let's get started!
HUDEF HB2.0 Graphite Elongated Pickleball Paddle — Overview
Please Note: This post contains affiliate links. An affiliate link means that we may earn advertising/referral fees if you make a purchase through our links.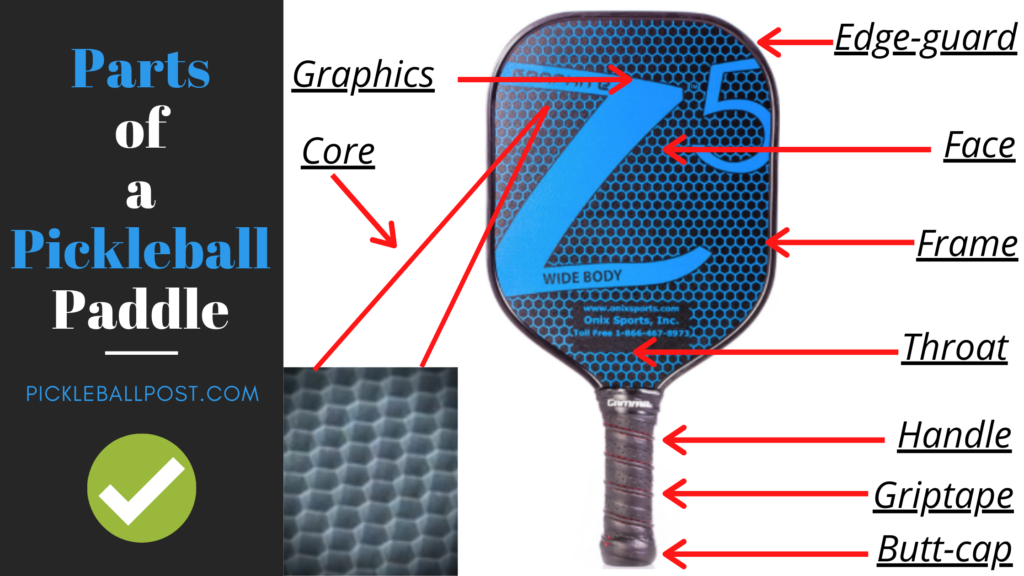 The HUDEF HB2.0 Graphite Elongated Pickleball Paddle is a highly competitive paddle in terms of quality, price, and performance. It's got a high-quality graphite face, an edgeguard to seal in the protection, a durable core, and good grip — all at a price that won't break the bank!
We'll give you all the details about the component parts of this paddle, and by the end you'll be able to see for yourself why it's so highly regarded.
Like most elongated paddles — also known as blades — the HUDEF HB2.0 Graphite Elongated Pickleball Paddle is best suited for more experienced players due to the unique handling required. You're about to learn about the distinctive properties of this paddle that make it stand out from the crowd.
That's a lot of ground to cover, so let's get right into it!
HUDEF HB2.0 Graphite Pickleball Paddle — The Basics
Please Note: As an Amazon Associate, I earn from qualifying purchases.
The Face
We're talking about a graphite paddle that is not only powerful but also easily maneuverable.
The elongated shape may take a bit of adjustment for the player who's more accustomed to wide paddles, but soon the player will find that spin techniques and smash hits are a breeze with this paddle in their hand. The extra wingspan provided by the length is in part to thank.
Furthermore, there's an edgeguard that goes all around the face to protect it from dents and dings. It allows the paddle to retain its shape when it makes contact with the ground or other hard surfaces.
The Surface Area
This paddle is 16.3 inches in length by 7 inches in width. Of the total length, the grip only takes up 4.3 inches, leaving the remaining 12 inches for the hitting surface area. That's plenty of reach for a pickleball paddle!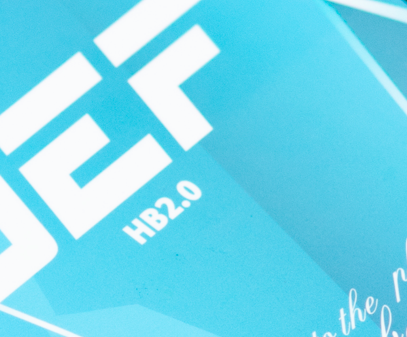 With this extra reach, however, comes a change in the sweet spot. On this paddle, the sweet spot index measures 9.5 inches — more than most wide paddles would give you.
Furthermore, its shape resembles the narrower, rectangular silhouette of the elongated paddle face. It's for these reasons that a more seasoned player would have the easiest time adjusting to the surface area of a blade!
The Weight
As a 7.9-ounce paddle, the HUDEF HB2.0 Graphite Elongated Pickleball Paddle is firmly in the medium weight category.
Paddles of this weight are ideal because they are heavy enough to provide enough power for the player while remaining light enough for easy handling!
Something to remember, however, is that having a shorter grip leaves room for more face. Therefore, the player will need to make the appropriate adjustments to this different weight distribution.
The Grip Size and Feel
The 4.3-inch long grip has a standard circumference of 4 ¼ inches.
Grips are usually around 5 inches long on wide paddles, but elongated paddles like this one have a shorter grip because they're focused on giving the player more reach!
Though the grip is shorter, that doesn't mean it's "short" on quality. In fact, the sweat-absorbent, cushioned grip is designed to reduce fatigue, allow quick hand changes, and respond to subtle wrist action.
It is also quite helpful in terms of helping you avoid blisters and calluses!
The Core
The large-cell honeycomb polymer core also makes this a responsive paddle.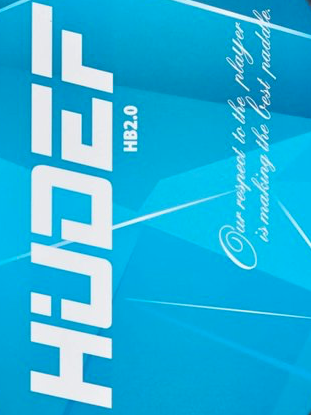 The polymer material, in the hexagonal honeycomb pattern, is also particularly good at absorbing vibration and sound.
Together with the cushioned grip and medium weight, these attributes make the paddle ideally suited even for players whose joints become irritated with too much impact.
Pros
elongated graphite face is powerful
increased hitting face provides greater reach and power
comfortable grip
honeycombed polymer core absorbs more impact and sound
Cons
not typically for beginners
Not sure if this particular paddle is the right one for you? Take a look at the Gamma Needle Elongated Pickleball Paddle or the Gamma Compass NeuCore Elongated Pickleball Paddle!
The HEAD Radical XL Pickleball Paddle and the Rally PXL Graphite Pickleball Paddle are also GREAT options in this space!
Conclusion
Now that you know all about this paddle, are you ready to try it out for yourself? As a reminder, the elongated graphite face offers great power, while the core and grip provide enough cushion to offset most of the impact from hitting. Meanwhile, the sweet spot available on its surface area is even more generous than those found on wide paddles.
After reviewing each of its specs, we hope you'll consider our pros and cons list to help you decide if this paddle is right for you. We hope it is, but if not, you can browse our site to find the corresponding review to a paddle that's better suited for you!
Comments
Have you ever tried this paddle? How does it compare to other paddles you may have used, particularly other elongated paddles? Do you have an elongated paddle that you prefer?
We'd like to know! Everyone has their own preferences, so we'd love to hear yours. Or talk to us if you have any questions or comments on anything else we mentioned in this review!